Organic Products
Charles H. Beckley Inc. is proud to offer 100% Organic Lamb's Wool, 100% Organic Cotton Ticking, and All-Natural Talalay Latex mattress cores. All of our certified organic and all-natural products are domestic to the United States, and have been combined to create a new line of mattress designed specifically for our clients who are interested in leading a green lifestyle.
Lamb's Wool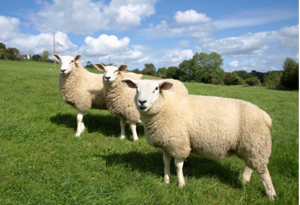 The lambs-wool used in our mattresses is entirely derived from regional/domestic flocks of sheep that are raised following industry-leading sustainability and cruelty free standards. From top to bottom, the growers employ environmentally friendly methods including proper grazing, healthy veterinary practices, and of course chemical control. They oppose the use of herbicides and pesticides on fields where the sheep will be grazing and are able to determine if wool has been in contact with harmful chemicals during routine testing.
Latex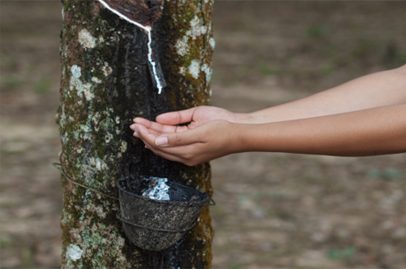 Our natural latex is produced using the very popular and highest quality method called "Talalay". Talalay is the most sophisticated production method of latex used for mattress cores and pillows. This eco-friendly process uses natural biodegradable ingredients that come from renewable resources, including natural latex, which is sustainably extracted from rubber trees.
Cotton Ticking (Currently Out of Stock)
The raw cotton used to produce our soft, luxurious, 100% organic cotton ticking is grown without the use of toxic and persistent pesticides and synthetic fertilizers. In addition, federal regulations prohibit the use of genetically engineered seed for organic farming. All cotton sold as organic in the United States must meet strict federal regulations covering how the cotton is grown. We can replace the fabric on any mattress we make with the organic ticking upon special request, it works great for adjustable beds as it allows the mattress to bend more freely.