Hand-Crafted Headboards


Every single Charles H. Beckley headboard is made to the exact specifications determined by our clients. The customization process is made as simple as possible with all of our suggested shapes, border options, and finishing details. We welcome any combination of these, but furthermore, we encourage customization beyond our pre-established options. Our headboards can be made to any size and shape desired, even if it is a simple sketch or idea, we can adapt it to a technical design(see below).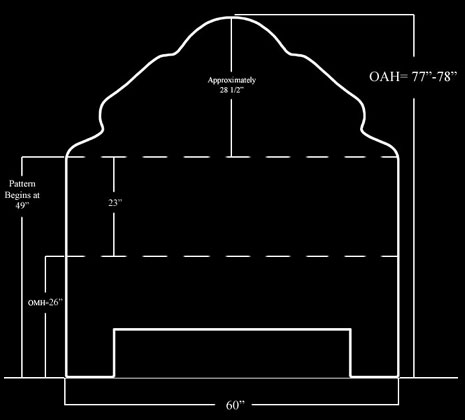 Pictured here is a technical sketch for a custom shape queen size headboard built to desired height specifications including overall mattress height (OMH), pattern height, and overall headboard height(OAH)
The overall level of quality of any headboard not only lies in the look of the finished product, but also the basic construction and durability. Using a new and improved system of assembly, our expert carpenters have one goal in mind when beginning each project; longevity. Each frame is made with the finest hand-picked hardwoods, assembled by skilled workmen, and truly built to last.
Customization


Headboard Shapes

CLASS ICLASS II